Red Pepper Chickpea Crunch
Ingredients:
2 cups soaked and cooked Chickpeas.
I use only organic non-GMO Palouse Brand.
Do not use soup canned beans. They can be extremely toxic to your birds.
Always soak and cook your beans. Never give them dry beans, they can also be very toxic for your birds.
1 Tbsp. melted organic Coconut oil
2 tsp. Red chili pepper
2 tsp. Ceylon Cinnamon
¼ cup organic cilantro leaves. "rinse remove the stems and chop into bite size pieces"
1 large organic navel orange "chop into bite size pieces"
Directions:
Place all your ingredients into a large mixing bowl. Using a large spoon, gently mix all the ingredients together.
This recipe requires you to use a teflex sheet on your dehydrator tray. Instead of using a teflex sheet I use parchment paper. I spoke with Excalibur regarding the safety of using teflex sheets with our birds and they said the dehydrator does not get hot enough to be dangerous with toxic fumes. I always want to be on the safe side, so what I suggest is to use parchment paper instead of teflex sheets.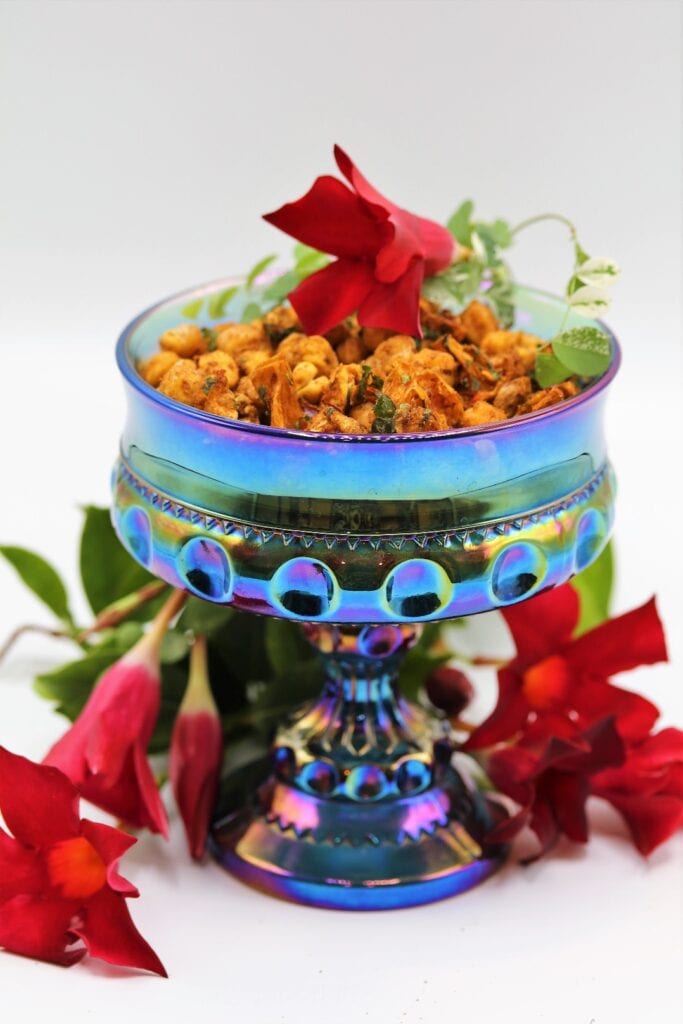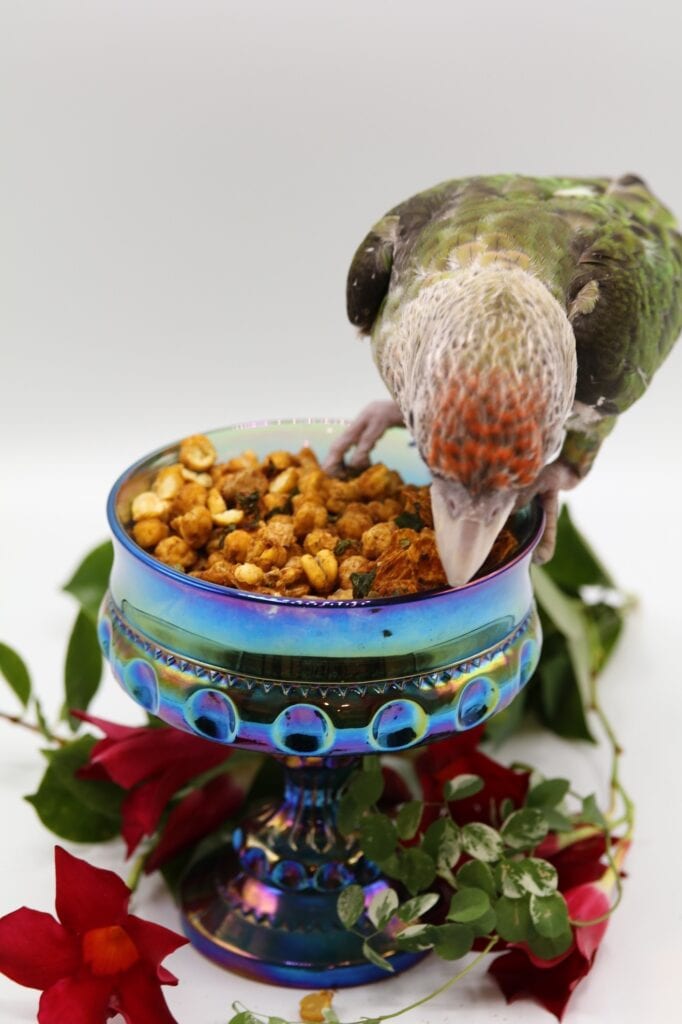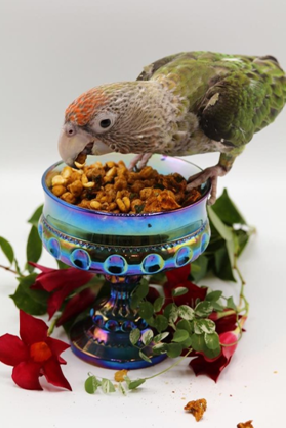 Place your recipe on the dehydrator tray using parchment paper. Make sure that the garbanzo beans have lots of air circulation. Spread them out evenly on your tray. Dehydrate at 115 degrees for 12 to 15 hours depending on where you live. Moisture in the air plays a big roll on how much time it takes to fully dehydrate your recipe. Check every so often to see if you have reached your desired crunchiness. Flip the chickpeas have way through dehydration on your tray. Take a taste and use your own judgment regarding the crispiness you prefer. Store in the refrigerator for up to a week. If the chickpeas get a little soft after a day or so, just put them back into the dehydrator to crisp back up.
I feed my birds only Organic non-GMO fruits, and vegetables.
You will need a dehydrator to make this recipe