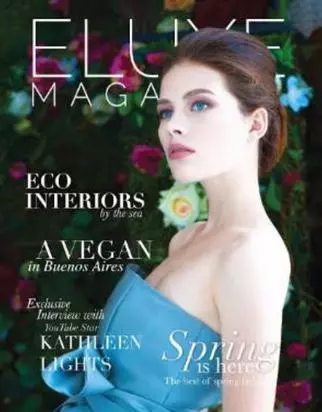 Pistachio Pesto was featured in this spring issue of Eluxe Magazine. I am so honored to be a part of this Paris Publication. You will find this recipe on my Website in the recipe section under Entrees.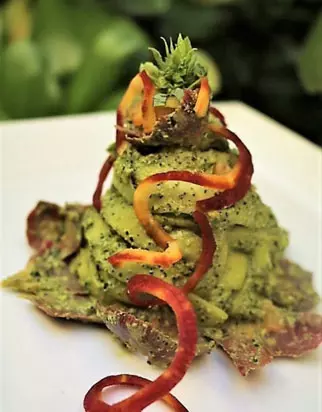 Fine Art In Raw & Vegan Cuisine
Beautiful foods appeal to all of our senses, bringing back memories full of pleasant experiences. They remind us of beautiful sunsets on the beach, the favourite seasons of the year, places we've travelled to, special occasions with the family that we've enjoyed, etc.
Hopefully, my foods will move you and make new memorable experiences in your lives. 
Food Culture from All-Around
Different perspectives on food preparation come from all over the world. I want to include these as I share my version of various recipes from other lands. Culture and food go hand in hand. It is a fascinating topic to delve into. Why foods are combined together, why they are seasoned the way that they are, where they are from are intriguing questions for me. These are all things that I want to place in your imaginations to help you create on your own.

This journey is exciting and fun, full of new twists and turns. New ideas present themselves every day. Exploring and developing foods is never dull because one never knows what a pairing will taste like until it is in one's mouth. The fun lies in being able to change a bad idea into a good one as the recipe is being developed.
An ability to think quickly and add a pinch of this or that is how we developtaste. I will share with you how I devise several workable options as I move on through a recipe. Modifying it to our advantage includes seasoning to taste, using needed substitutions, and what to use to remedy mistakes in culinary art and design.
New Products Comming Soon
Video presentations on my food carving technique will show you how to present lovely centrepieces for your table as well as ornamentation for each individual dish. Everyone admires and enjoys a unique design at the dining table.