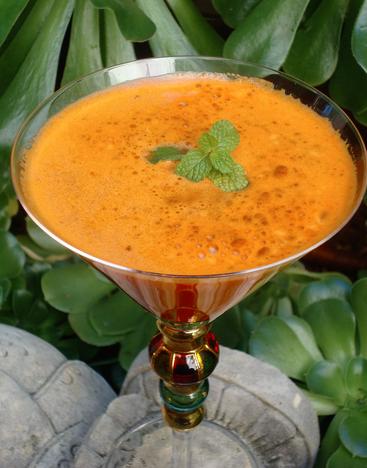 Carrot Apple Ginger Blast
Ingredients:
3 cups fresh organic carrot juice
1 large Jonagold Apple
1 tbsp. grated ginger (Microplane grater)
¼ tsp. Himalayan sea salt
½ tsp. cinnamon powder
Directions:
Note: My juicer is a vintage Acme juicer. I always use it but there are many brands of juicers available on Amazon
Place the carrots into a juicer and juice 3 cups. Add the apple to the juicer as well and juice that. Set aside. Grate the ginger using a microplane grater. Add the ginger, cinnamon, and salt into the juice and mix it with a spoon. Push the clump of cinnamon to the side of the measuring cup and break it apart with your spoon. Mix it in. Pour it into a glass and serve.
Makes 3 ½ cups.
Drink immediately